♥ About
What is Pretty Gossip?
pre·tty gos·sip   1. (n.) a pretty dose of gossip focused on beauty secrets, product reviews, style, and DIY tutorials to help women (and men) feel and look pretty, inside and out. | 2. (v.) to share, engage, and learn about all things that help you feel pretty, inside and out.

Let's gossip and share on all things that help us feel pretty… inside and out.

I've always had a passion for skin care, beauty products, and helping people. So naturally, I decided to blog about skin care and beauty products in hopes of helping people find answers. In addition to helping people find beauty answers, I also love to gossip and share about DIY projects, my everyday style, and my other obsessions… accessories, and shoes!
Let's connect! I'm social
Facebook – Stay informed!
Twitter– Tweet me. Best way to gossip with me.
Instagram– Pics of my daily shenanigans + style + food + & special appearances by #KobeTheCuteMaltese
Pinterest– See what interests me and my collection of the best tutorials and images!
Bloglovin– Easiest way to follow Pretty Gossip and all your favorite blogs.
Pretty Gossip is a positive and caring place to gossip, share, and learn on all things that make us feel pretty… inside and out. So please play nice and be respectful to each other. No negative or ugly gossip allowed! Thank you for visiting and I hope you'll join in on all the pretty gossip.

Disclosures + Policies
It's gossip, but it's all true!
I only give my honest opinions. Pretty Gossip is not here to please companies, affiliates or public relations. Product reviews are solely to help Pretty Gossip readers and fans. Sometimes, my opinions may change… if this happens, I'll provide updates.
You won't see tons of pictures of me in the posts because it's all about the product!
I try to provide accurate photos. I may brighten photos to accurately portray the product, but will never Photoshop or alter the photos to 'enhance' results.
I know you're busy. I'll try to keep my reviews short and sweet, usually  with the use of bullet points.
If it seems like there are more positive reviews, it's because it's more fun to share products that I like! But I promise to be mindful of sharing products that I didn't like because I know these are helpful as well.
Most of the products reviewed on Pretty Gossip are items I've purchased, but some products are provided as press samples. Rest assured that whether I'm reviewing press sample or not, the reviews are my honest opinion and my reviews are always honest (positive or negative). Please see "Press Samples" below for more details.
Copyright
Feel free to share the posts and information from Pretty Gossip on your blog or site. I just ask that credit is given where it's due. I'll do the same.
Any copying, reproduction, republishing, uploading, posting, transmitting or duplicating of any of the materials and photos is prohibited without mention and links back to Pretty Gossip. Or, please get express written permission.
Affiliate Links: After 6 months of blogging… I finally started using affiliate links in May of 2012. Here's my promise to you.
Content comes first! Affiliate links are only used when appropriate and available.
I never write to just create a link… But since I always provide links anyways, why not earn a small commission from your purchase, right?!
Not looking to retire anytime soon through affiliate commissions… just hoping to get some help to pay for my website fees and maybe purchase new products to review and share with you. So… if you do decide to purchase something referenced by Pretty Gossip, please use the provided link. I (and my wallet) thank and appreciate you!~
Press Samples
Pretty Gossip accepts press samples if the products are relevant and of interest to Pretty Gossip readers and fans.
Any samples submitted by companies/representatives are for consideration only, and are not guaranteed a review (positive or negative).
All reviews posted will be my honest opinion and will not be pre-approved by the company.
Comments
Comments are always welcomed. Feel free to agree or disagree, but please do so in a considerate and respective manner.
Comments are moderated and Pretty Gossip reserves the right to delete any comments.
Last but not least…
I am NOT a dermatologist or an expert… I'm just a girl who loves beauty, especially skincare, and wants to share and gossip about my personal opinions and experiences with you! I'll do my best to describe what I did or didn't like about a product so that you can decide if it's something you want to try! Just because it didn't work for me, doesn't mean it won't work for you!~
The views expressed on this site are mine and mine alone. They do not reflect the views of my employer, or any organization with which I am affiliated.
Contact me!
Whether you have questions, suggestions, partnership ideas or just want to say hi… I want to hear from you, so don't be shy! Email me at [email protected]
xoxo
Thank you!~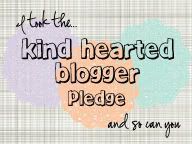 Privacy Policy
What information do we collect?
We collect information from you when you register on our site. When ordering or registering on our site, as appropriate, you may be asked to enter your: e-mail address. You may, however, visit our site anonymously.
What do we use your information for?
Any of the information we collect from you may be used in one of the following ways: To personalize your experience (your information helps us to better respond to your individual needs)
Do we use cookies?
Yes (Cookies are small files that a site or its service provider transfers to your computers hard drive through your Web browser (if you allow) that enables the sites or service providers systems to recognize your browser and capture and remember certain information. We use cookies to keep track of advertisements.
Do we disclose any information to outside parties?
We do not sell, trade, or otherwise transfer to outside parties your personally identifiable information. This does not include trusted third parties who assist us in operating our website, conducting our business, or servicing you, so long as those parties agree to keep this information confidential. We may also release your information when we believe release is appropriate to comply with the law, enforce our site policies, or protect ours or others rights, property, or safety. However, non-personally identifiable visitor information may be provided to other parties for marketing, advertising, or other uses.
Third party links
Occasionally, at our discretion, we may include or offer third party products or services on our website. These third party sites have separate and independent privacy policies. We therefore have no responsibility or liability for the content and activities of these linked sites. Nonetheless, we seek to protect the integrity of our site and welcome any feedback about these sites.
Childrens Online Privacy Protection Act Compliance
We are in compliance with the requirements of COPPA (Childrens Online Privacy Protection Act), we do not collect any information from anyone under 13 years of age. Our website, products and services are all directed to people who are at least 13 years old or older.
Notice Regarding Online Behavioral Advertising
We allow third party companies to serve ads and/or collect certain anonymous information when you visit our Web site. These companies may use non-personally identifiable information during your visits to this and other Web sites in order to provide advertisements about goods and services likely to be of greater interest to you. These companies typically use a cookie or third party web beacon to collect this information. To learn more about this behavioral advertising practice visit the NAI at www.networkadvertising.org. To opt-out of this type of advertising, you can visit www.aboutads.info/choices.
Online Privacy Policy Only
This online privacy policy applies only to information collected through our website and not to information collected offline.
Your Consent
By using our site, you consent to our web site privacy policy.
Changes to our Privacy Policy
If we decide to change our privacy policy, we will post those changes on this page. This policy was last modified on June 23, 2014
Contacting Us
If there are any questions regarding this privacy policy you may contact us using the information below.
http://www.prettygossip.com/
[email protected]
This policy is powered by Free Privacy Policy and Rhino Support help desk software.